How to choose the best golf balls for you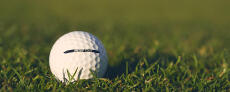 Golf balls come in many different versions so it can be difficult to choose the best golf ball for your game. Whether you're looking for the best golf balls for beginners or you're a seasoned regular, we hope that we can help you decide which ball will help you reduce your golf scores this year.
The key questions to answer
Is the golf ball important?
In short, YES! Remember the golf ball is the only piece of equipment you use on every shot. You need to make sure you pick the right ball for you.
Should I only play one type of golf ball?
Often you find yourself reaching into your golf bag only to find that you have a wide collection of golf balls from various different brands. This isn't going to help your golf game. Getting to know the behaviours of your golf ball can help you get up and down for par.
Two piece or three piece?
Let us explain the main differences that will help you pick the right golf ball for you.
Two piece golf balls are very popular with everyday golfers because they combine maximum distance and durability. They are typically firmer and offer more control off the tee as they spin less through the air.
Three piece golf balls include an extra layer of liquid rubber in between the core and the cover. Most premium three piece golf balls also come with a urethane cover. This combination offers the best spin control and a softer feel which is very popular. It might cost you a few yards off the tee, but if you can hit the ball closer you will start making birdies.
Affordability
The price of golf balls can be off putting, but we advise you to pick the right ball for you and your golf swing. Thankfully Inesis have created a very affordable range of golf balls.
Inesis Distance 100 (£4.99 per dozen) – This two-piece golf ball is an unbeatable beginners golf ball, providing maximum distance and great value for money.
Inesis Soft 500 (£9.99 per dozen) - If you're a regular golfer looking for a soft feeling two-piece golf ball then try the Soft 500 range. You've probably played the mid-market balls from Srixon and Callaway. In our opinion the Soft 500 performs well in comparison, so at half the price it is a brilliant golf ball and well worth a try.
Inesis Tour 900 (£19.99 per dozen)- If you want a premium golf ball but are put off by the high prices then you should try the Tour 900 ball. Designed to compete with the market leading Titleist golf balls, the Tour 900 is suitable for even the most gifted golfers. At only £19.99 per dozen it offers unbeatable performance for the price.
In conclusion
The best thing you can do is test a few different types of golf balls and find one that suits your golf swing and feel. It is important to consider what your golf game needs too. If you are already a long hitter for example, maybe a golf ball that provides better spin and control around the green will be the best golf ball for you. Happy golfing!
About the authors
Matt Kraus: Since picking up a golf club as a young junior Golf has always been my passion. I live, work and play as much golf as possible in Sheffield, so if you want to speak to me about all things golf then please pop in the Decathlon Sheffield store.
Luke Fillingham : Luke is Sheffield born and bred! He's been playing Golf for the last 30 years. You can find him in one of our many Decathlon stores but his Clubhouse is definitely the Decathlon Sheffield branch.